Sunshine Coast Dinner Party Recipe
Chef Santosh  |  Private Chef/Caterer Sunshine Coast  |  March 22 2018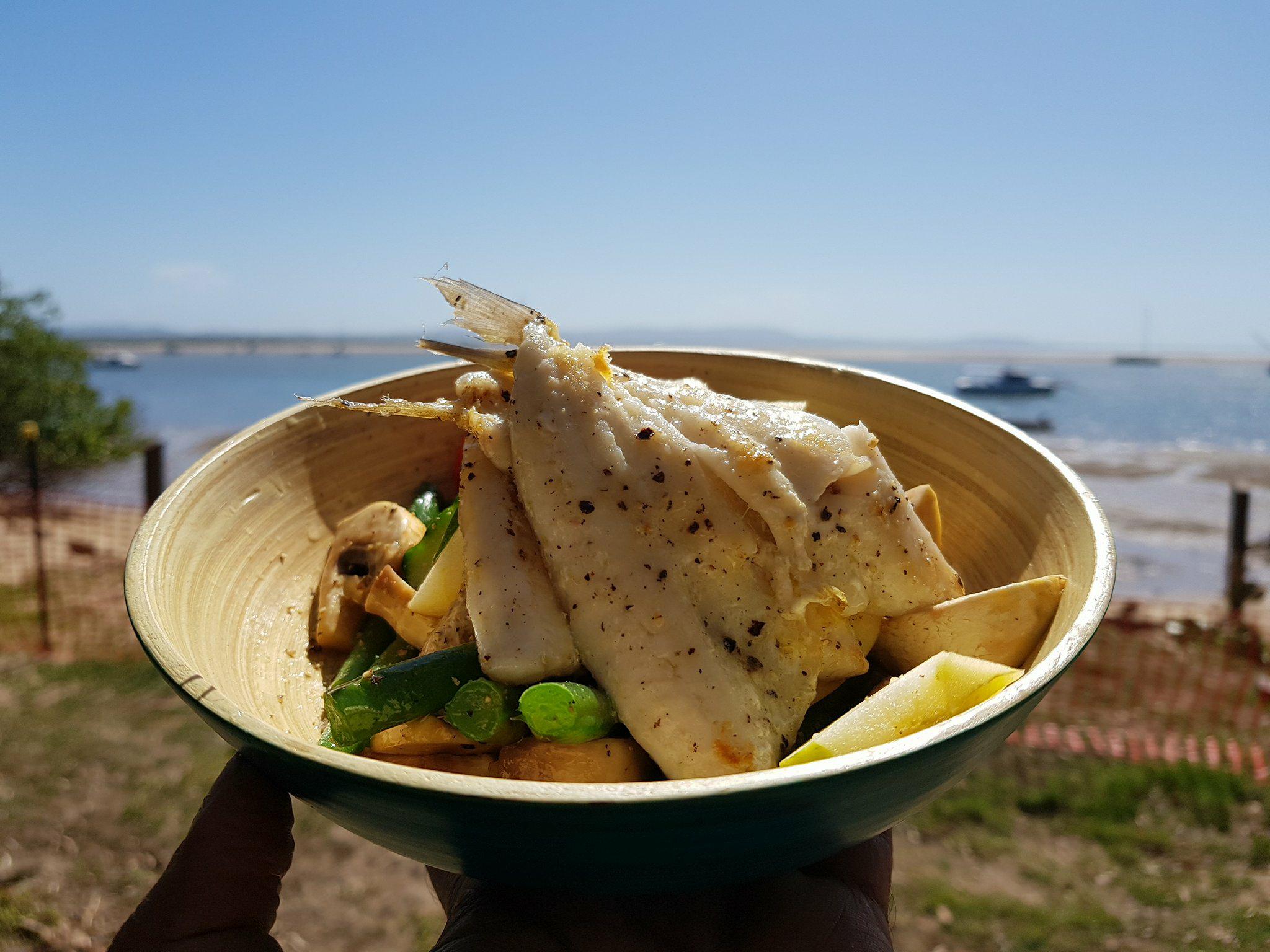 Sunshine Coast Private Chef, Santosh, shares how to cook this simple and delicious salad.
Recently I was up in the Town of 1770 in the Gladstone Region, Queensland.  I had the opportunity to try out a simple and delicious Whiting with Mushroom and French Beans Salad recipe that I created. I was originally going to make a cold salad recipe that I tried in my recent travels to Vietnam, however after buying fresh fillets of whiting, I decided against it. Instead, I improvised by changing some of the ingredients, cooking time and style. It ended up coming out fabulous! I love this since it's healthy, full of flavours and incredibly easy. I couldn't wait to share it with you so you could try it out at home.
Delicious salads are one of my specialities when I provide catering for my Sunshine Coast clients!  So if you would like to relax and enjoy your next function, you might like to check out my dinner party menu and see what scrumptious options are available for you! 
Whiting With Mushroom and French Beans Salad
Serve 4
Ingredients
400g Whiting

3 tbsp Olive oil

100g French beans clean and cut in half

50g Button mushrooms cut in quarter

1 Pink lady apple cut in cubes

1 Tomato cut in cubes

1 Lebanese cucumber cut in cubes

½ Lemon juice

Salt

Pepper
Method
Heat non-stick pan on medium to high heat with 1tbsp oil.

Add the French beans and sauté for 30 seconds.

Add in mushroom with splash of water. Cover and cook for a minute.

Remove vegetables into a bowl.

In the same pan heat 2tbsp oil and add the whiting skin side down without overloading the pan.

Gently press the fish down to get crispy skin and cook for two minutes.

Meanwhile, make a salad with all the vegetables and fruit and add the lemon juice and salt and pepper to taste.

Turn the fish and cook for another minute.

Portion the salad in a bowl and place the fish on top.
Santosh is a private chef and caterer who lives and works on the Sunshine Coast, Queensland.  His passion is making delicious food that his guests love using the freshest ingredients!  You can see him in action cooking this delicious recipe in the video below.