Sunshine Coast - Cooking Classes
Private Cooking Classes and Cooking Demonstrations on the Sunshine Coast
Get a group of six friends together and enjoy a fun filled couple of hours learning to cook a beautiful dish!
We also do cooking demonstrations for schools, product launches, team building activities and for activities for residents in retirement villages.
Please see our menus below for the cooking class options!
Cooking Class
Private cooking classes are tailored to you and your friends and is combined with a dining experience. Have a professional chef come to your home to showcase some tricks of the trade and share the knowledge and passion for food.
As we work through the selected dishes, I will demonstrate cooking methods and techniques used in the kitchen. You will learn knife skills, recipes ideas, kitchen tips and most of all have a great time with your friends.
The cost of the session includes the cooking demonstration, sourcing of produce, shopping, recipes, serving the sit down banquet you have created and tidy up of your kitchen. The class will run for approximately 3 hours.

PASTA & SAUCES COOKING CLASS
If you have flour in your kitchen, you can make pasta right now. Got eggs, too?
Pasta Making Cooking Class Sunshine CoastYou have everything you need to whip up a batch of silky-smooth fettuccine. Have some cheese or vegetables lying around? You could be sitting down to fresh ravioli, tortellini, or a hearty lasagna in under two hours.
Menu:
Parpadelle
Tortellini
Alfredo
Classic Pesto
Meatball Arabiata
MY CURRY RULES COOKING CLASS
Indian cuisine is one of the most versatile foods because in every few kilometres food habits, ingredients and cooking styles change.Learn the art of one of the most flavoursome and varied food philosophies. I would like to showcase seasoning, usage of various ingredient, Spice mix and balance, health benefits and some of the facts about Indian cuisine. Cooking with finer details and interesting concepts will make one embark on a colourful journey of Indian cuisine.
Menu:
Butter Chicken
Goan Fish Curry
Dal Tadka
Cumin Pulao
Cucumber Raita
ASIAN SPIRIT COOKING CLASS
Master the basics of Asian cuisine, meet the essential ingredients. Designed to share with family and friends, this Asian Banquet will demonstrate basic knife techniques, plus some professional kitchen management tips.
Menu:
Indonesian Fish Cake
Crispy Pork with Paw Paw Salad
Nasi Goreng
Prawn and Water Chestnut Dumpling
Crunchy Rice Paper Rolls
BBQ MARI AND BARBI COOKING CLASS
Fire up the coals and chargrill these mouthwatering meat and seafood dishes for your friends. Together with their spicy salads, you have the perfect combination for outdoor entertaining.
Menu:
Chermoula Spice Marinade
Lemon Thyme and Olive Marinade
Mojito Marinade
Pumpkin Salad
Focaccia Bread
LET'S BRUNCH IT COOKING CLASS
Always worried that you can't poach an egg, would you like to know how to make silky hollandaise or want to discover the secret of crispy homemade crumpet for your next family breakfast?
(Choose any five of your favourite items)
Menu:
Eggs Benedict
South American Baked Beans
Healthy Scrambled Eggs
Make your own omelette
Banana and Walnut Bread
French Toast with Crispy Bacon
Easy as Muffins
Apricot and Lime Crumpet with Smoked Salmon
TALKING TURKEY SIGNATURE DISHES COOKING CLASS
Here at Talking Turkey there are a number of dishes we are well known for and which we love to wow our clients with! In this class it will be a pleasure to share the secrets of how we make these meals so delicious! A class not to be missed!
Menu:
Chicken Satay Skewers
Pistachio Chicken with Roast Pumpkin Risotto
Crispy Pork Belly
Sticky Date Pudding
Past Cooking Class/Demonstration Events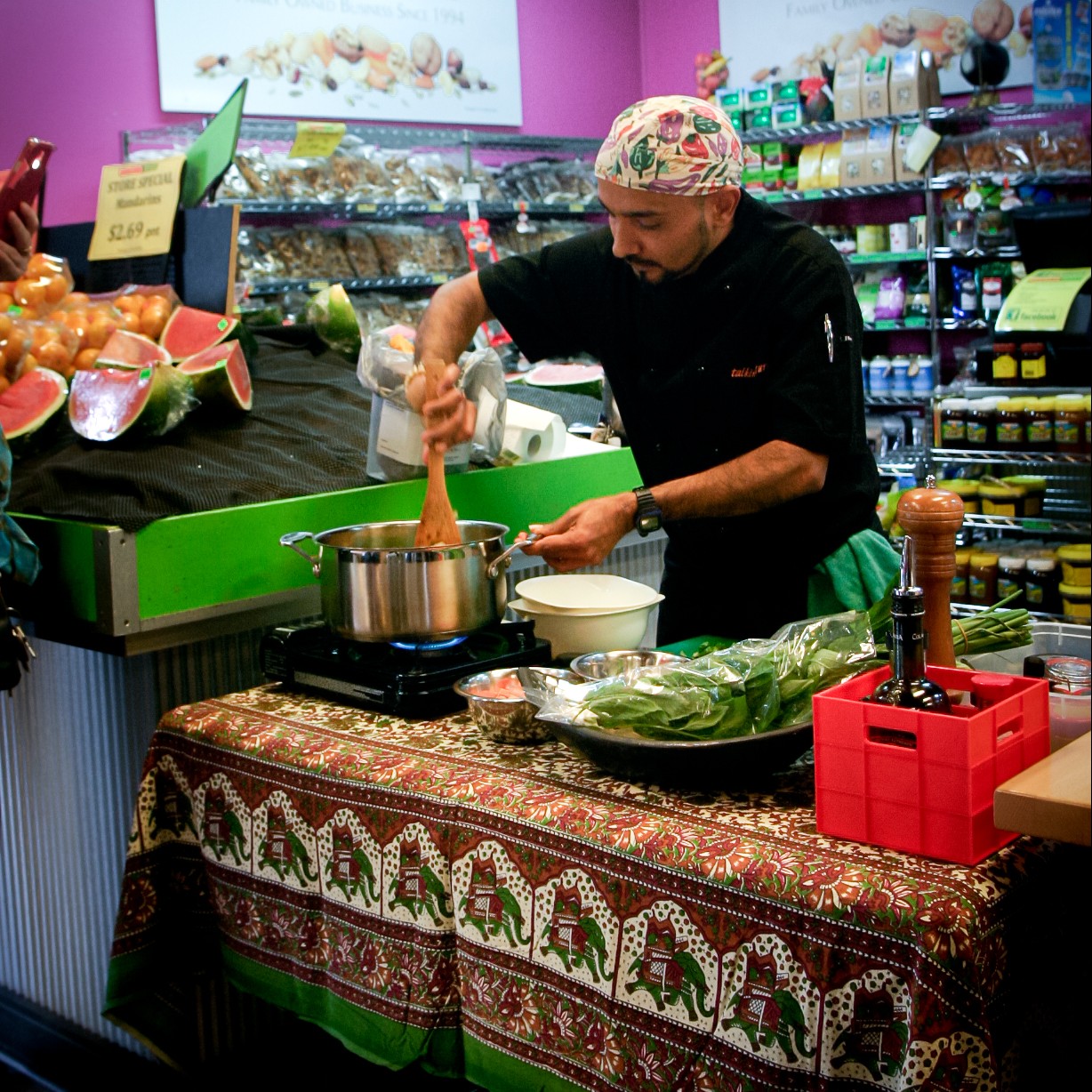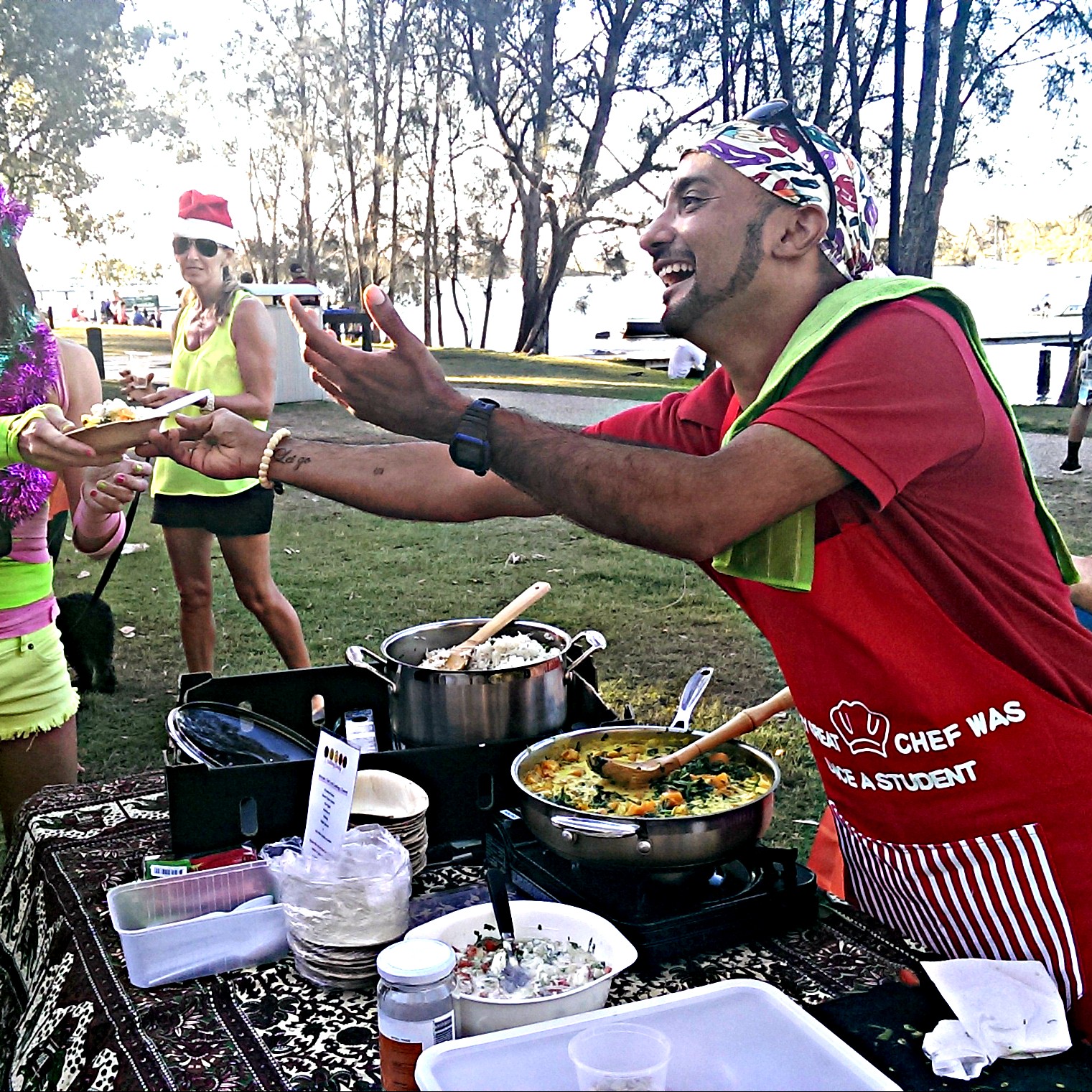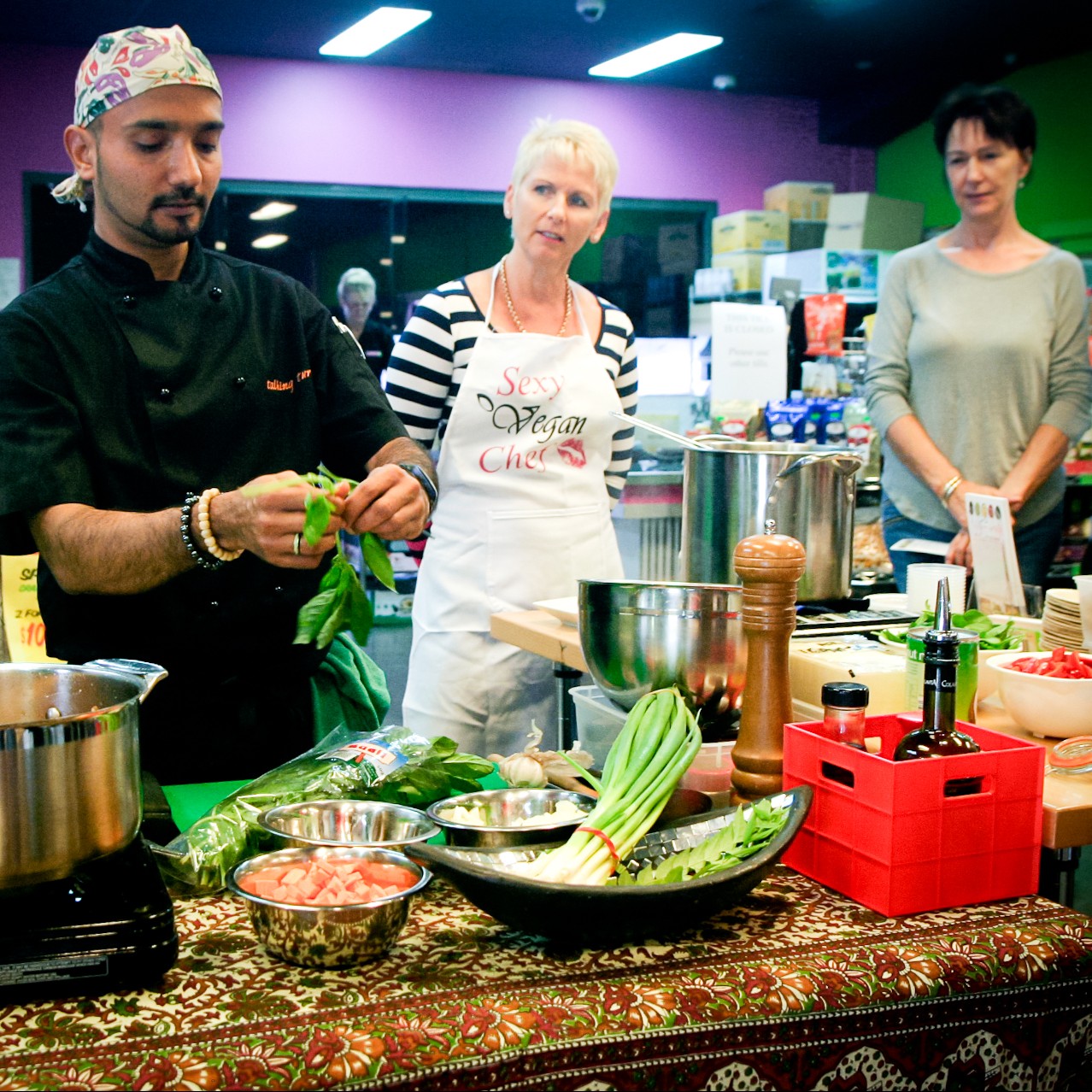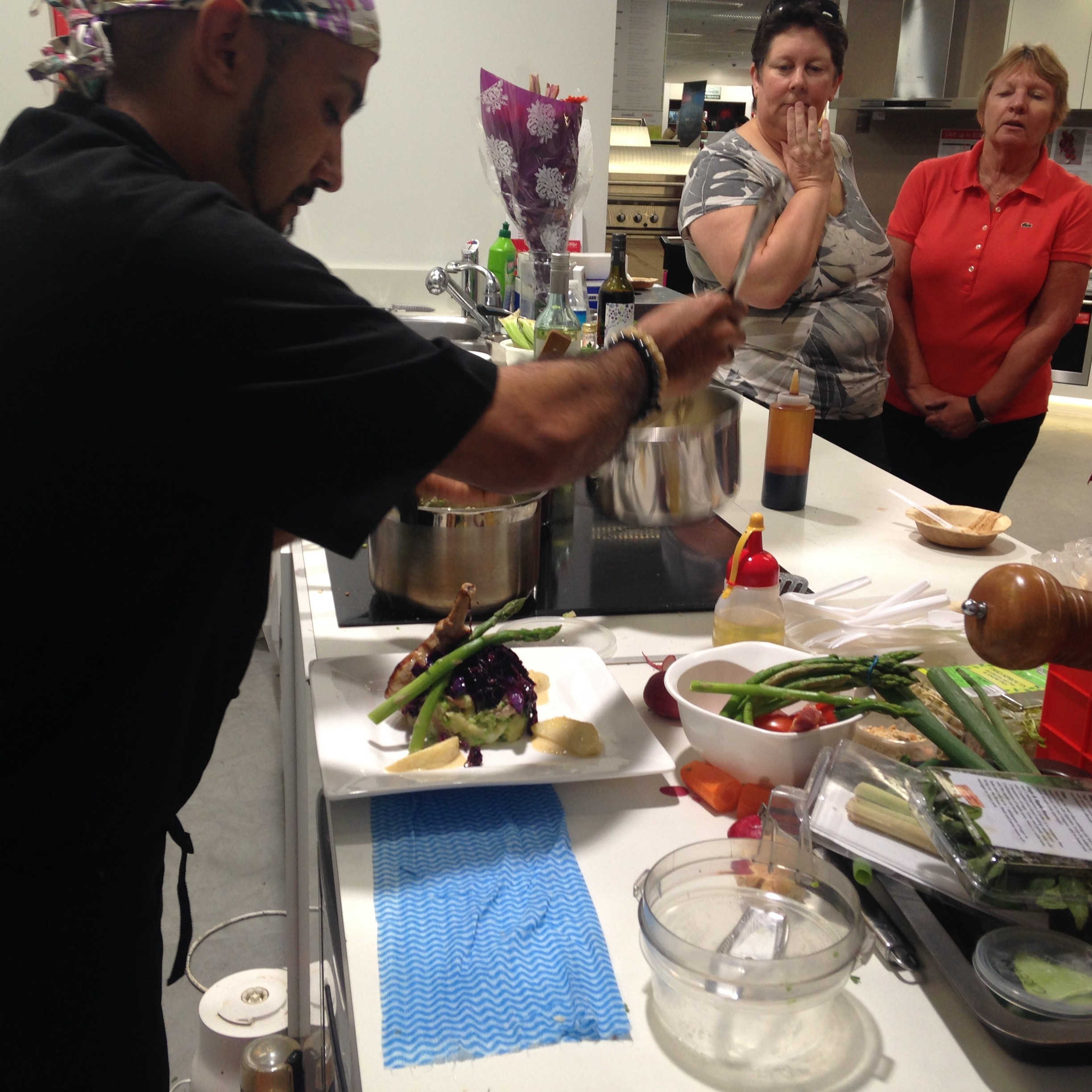 Top 10 Reasons to Book a Class with us!
Private cooking classes are the best way to learn how to cook delicious food with the company of your best friends where an experienced chef comes to your home and shares knowledge with you.
Customised lesson plan based on your food preference, dietary issues.
Being able to cook with family and friends and learn particular skills that are important to you using your own kitchen equipment.
These classes are good place to ask rudimentary questions without judgement.
Develop your mad kitchen skills!
To learn the proper methods that will make you feel like pro by the end of the class.
Your daily life kitchen, your real life questions with real life answers.
You get to work and learn with a trained chef.
You get to eat a delicious meal that you have created.
You learn and learn and learn some more!
So don't put too much pressure on yourself to be a great cook. I believe if you love to cook and have fun, the food you will cook will have the best ever taste.
Frequently Asked Questions
Cost
Introductory price $70pp
Duration
2 Hours + dine in after the class
 Where are classes held?
At your private residence or preferred location like your office, school, library or community hall.
What do I bring?
We provide all ingredients, utensils etc. for you to use during the duration of the class.
What do I wear?
Please wear closed-in shoes.
How many participants attend each class?
Our scheduled classes require minimum of 6 people, that allows for as much personal attention and support as you require. With private classes and team-building events we can accept up to 12 participants.
 What will I get to take home with me?
A greater confidence in your cooking ability PLUS you will take home with you a specially prepared folder, which provides you with everything you need to replicate the meal seamlessly in your own home.
 Do you offer customised classes or private lessons?
Yes, Talking Turkey can customise a private class to your requirements or theme of your choice. This is an ideal solution for birthday and anniversary celebrations, Hen's or Buck's parties, and social get-togethers. We also specialise in smaller team building events. Please contact us to discuss your requirements.
Is lunch or dinner included?
Yes, you will dine on the recipes prepared during the class.
Highlights for the Classes
This cooking party is an informal session where you will learn the basics and share your experience with others.
Feel free to "be hands on" or just kick back with a glass of wine and enjoy the demonstration.
Each participant receives a recipe pack so they have all the information to replicate the menu.
No experience required – learn the ticks of the trade from a professional private chef right here on the Sunshine Coast.
Enjoy the fruits of your labour – sample your deliciously prepared meal with your friends!
And the best of all, this unique experience is offered in the comfort of your own home.
So be a hostess where the only work to do is to invite your friends to join you in this fun class!