A true artist with a style of his own, Santosh creates with passion and imagination maintaining an honesty and simplicity in his food.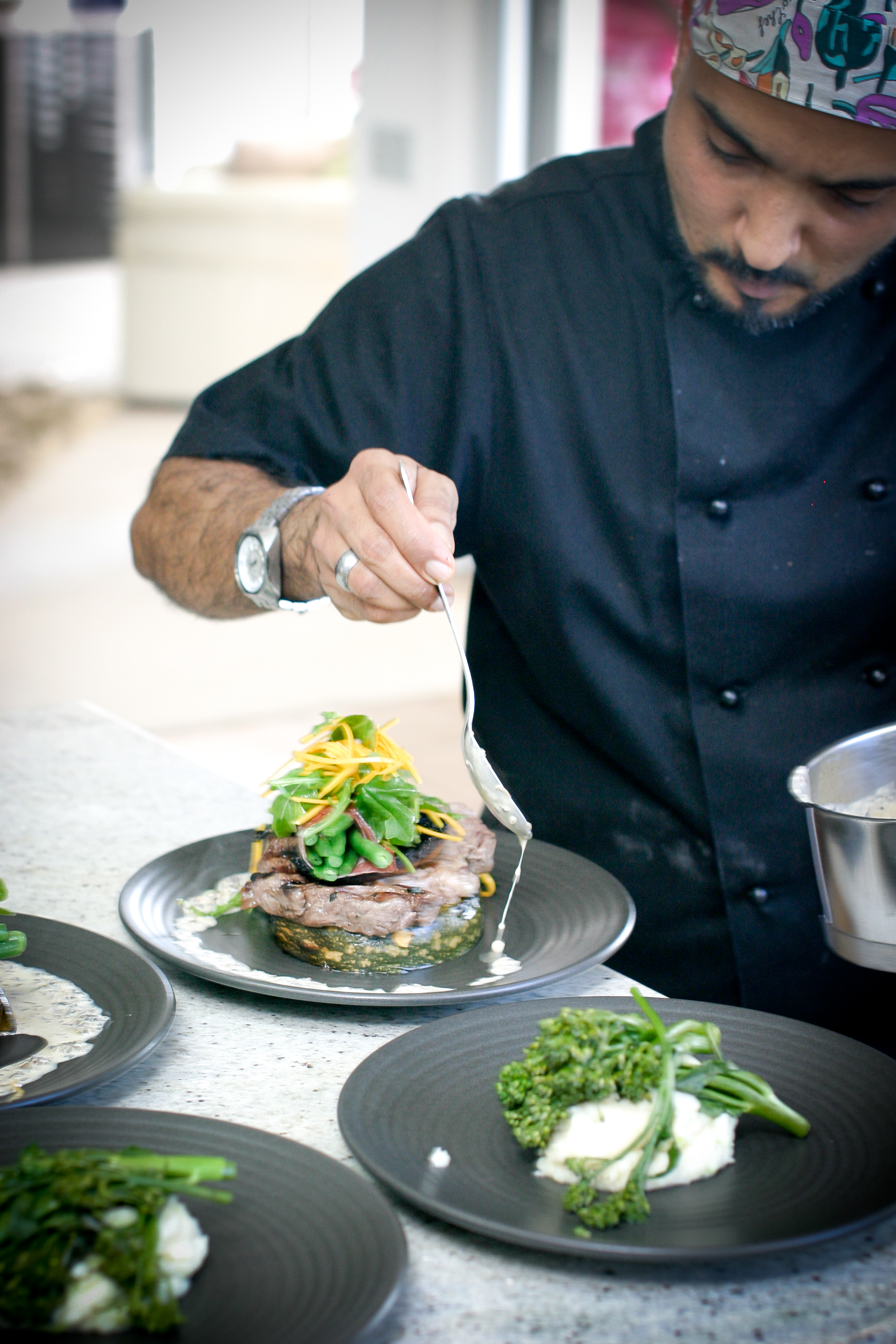 Santosh grew up in a small town "Talegaon" three hours from Mumbai, India, with his parents and two elder siblings. As a child, Santosh would help his mother in the kitchen as she was very busy working long hours on the family cattle farm.
Having someone to cook other than his mother or sister was very handy as sometimes his mother would fall sick or travel out of town and eating in restaurants was not an affordable option. The first thing Santosh learnt to make was Chapati, an unleavened flat bread. In time, he learned vegetable and rice preparation.
Santosh never considered food as a career and his parents had hopes that he would pursue civil engineering but this was not to be so. One day, Santosh met an old friend who was studying Hotel Management. Impressed with talk of big hotels, travel, eating different foods and receiving a decent salary, Santosh decided to apply for the course. In those days cooking was not a very reputable profession and Santosh was the first in his village to pursue such a career.
The first year at college was very difficult as the Hotel Management course was taught in English and Santosh's prior education had been taught in his mother's tongue, Marathi. Santosh was required to learn the name of every ingredient in English; every fruit, vegetable, lentil and spice. A practical and well organised student, Santosh used recipes only as a guide, followed his heart and five senses, learning by trial and error and taking a little something from every person he worked with.
What can I say. The food was amazing. Santosh made the whole experience more of an experience than just food. He has such passion for what he does.
Rachel Dunn| June 2017
A common misconception is that Santosh only cooks curries, yet this is far from the truth. Yes he is from India, but even Indian food is not just about curries and rice.
Following his studies, Santosh moved to England where his culinary journey continued – he practiced many different cuisines in many different kitchens from aged care facilities to five star restaurants. It was here, that he mastered the fine art of cooking food from all over our beautiful and diverse world.
In 2009, Santosh arrived on the Sunshine Coast in Australia. He was pleased to discover Australians were open-minded when it came to food culture and were happy to try different food combinations.
Ready to combine all his skills and knowledge into one business, Talking Turkey was born: a private chef service specialising in global cuisine and dedicated to creating exceptional culinary experiences; Canapé, Elegant Dining and Degustation. Santosh believes the main ingredients for any kind of cooking is caring and sharing, something he learned growing up in a poor family. He always follows his instinct and inner voice, cooking from the heart for pleasure.
Food was exceptional Santosh has a passion and it shows in his food. I have never tasted food as good as this before. Santosh I wish you every success with your business and in your life. You added a special touch to my son's wedding thank you, Sue.
Sue Robbins-Price | August 2017