Outstanding Catering On The Sunshine Coast
Whether you're hosting a special celebration or themed party or need appetisers and finger foods for a wine tasting or corporate function/event or wedding, you have come to the right place. Talking Turkey's catering services the Sunshine Coast with the belief that cooking is an art form and the act of preparing a meal for friends and family is an expression of love. We provide personal chef and mobile catering services in the comfort of your home, holiday accommodation or venue.  With an emphasis on seasonal ingredients, our catering services use only the best local produce from the Sunshine Coast.  Each plate is a delicate combination of flavours designed to have your tastebuds wanting more!
Welcome! I am Chef Santosh, located on the beautiful Sunshine Coast.  As the owner/operator of Talking Turkey, I provide exclusive private chef services to locals and visitors to the Sunny Coast! My team and I create amazingly fresh, delicious menus with flexible options perfect for any occasion that will be savoured and remembered forever by you and your guests.
Private Dinners & Parties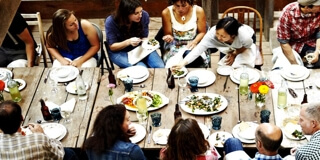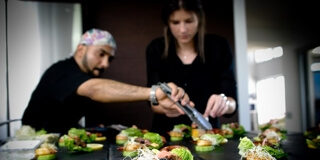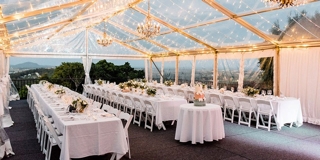 "His flavours and combinations are 5 star…"
You can taste the passion Santosh has for cooking. His flavours, combinations and presentations are 5 star. Each and every dish has been carefully planned and prepared to deliver the best. I cannot wait to celebrate an occasion at home and for Santosh to come cater. Thank you for such an enjoyable evening!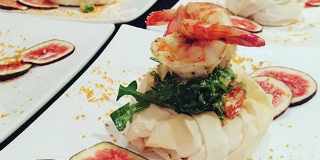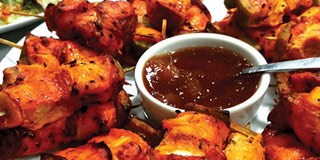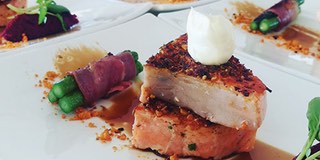 "We had the best experience with Santosh…."
We had the best experience with Santosh at a private house in Noosa recently. He made amazing tapas dishes for us and then a chicken curry to die for. He made our experience fun and entertaining, he was very professional and he cleaned all the mess and left us with a clean kitchen. Need to book again next year for our annual get together. Thanks Santosh.
"….it was an incredible experience."
I recently attended a degustation evening with Chef Santosh and I would have to say it was an incredible experience. The food was absolutely delicious as he is able to combine the different flavours in each dish to perfection. Everyone who attended had an amazing time and Santosh was just the most humble and down to earth person you could meet.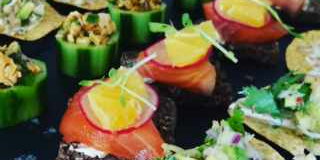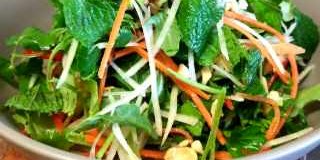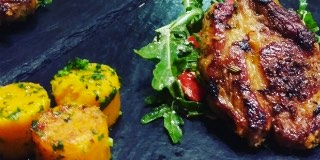 "Best idea for a dinner party ever!"
Santosh is a great guy and an awesome chef!! He turned up and took care of everything, cleaning up included!! The food was amazing, hard to pick a favourite but his pork belly is amazing! I could have eaten the whole thing if he let me. This was a first home chef experience for us and I can see now why famous people have them full time. Best idea for a dinner party ever!
We promise an exceptional culinary experience.  
We are sure that you will become one of our happy clients, like so many before you.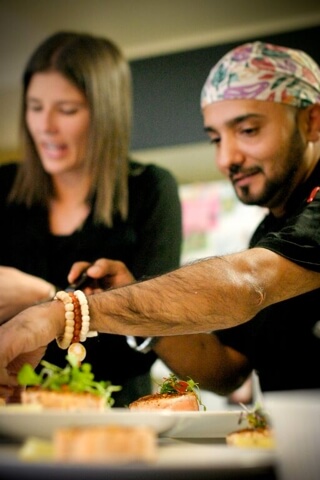 Our philosophy is all in our name.
Talking Turkey means talking honestly and that is what we are about; putting honesty back into cooking and honesty in the way the food is grown, prepared, cooked and presented. We are an owner operated business and we proudly provide catering services to the Sunshine Coast knowing everything we cook is prepared fresh on premises. There is absolutely no bulk cooking from a centralised kitchen. If you appreciate good quality food made with passion, love and care, we are the right choice for you!
We are more than just caterers, we are creators.
Everything is made from scratch in front of your eyes with fresh and local produce using exceptional techniques. We provide catering to the Sunshine Coast, from the Sunshine Coast. This means we find the best local suppliers for the freshest produce including The Fruit Factory, Mountain Creek Meats & Mooloolah River Fisheries.  We specialise in global cuisine and each menu is carefully planned and themed to your tastes and requirements. Our service includes menu planning, shopping, preparing, cooking, personalised table service and cleaning. Our menus and prices are completely customised to our clients' needs.

Get a taste for our creations